This is an activity where elderly people gather to communicate, exercise, and do light work. You may think "why nursing care recreations are necessary for the elderly?" or "how do you do them if you are physically disabled?" However, a recreation activity is one of the most important tasks in nursing care.
Contents
The Role of Recreation Activities
The lives of the elderly tend to be monotonous and unchanging. The main role of recreation activities is to bring some changes to their lives, to create opportunities for communication with others, and to have a positive impact on the body, mind, and brain.
Why is it important?
Many elderly people experience a decline in brain function as they age. Recreation activities can help improve brain function and prevent or slow down the progression of dementia. The less they move your body, the less muscle strength they have, which can lead to falls and fractures. Doing simple exercises can also help keep their body healthy.
As people get older, they have fewer opportunities to go out and communicate with others. Recreation activities also give them an opportunity to have conversations with other people.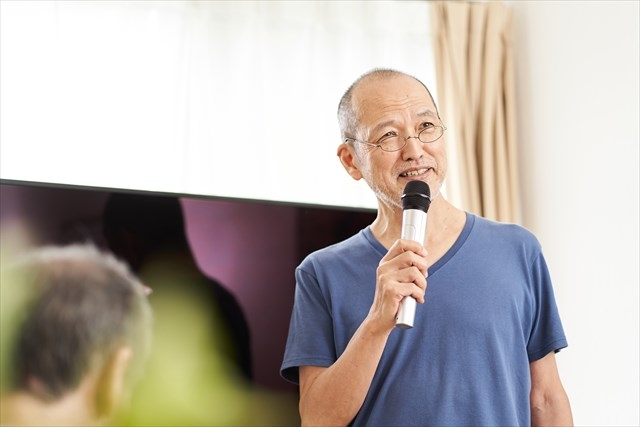 How are recreation activities actually done in a nursing home?
Most facilities have a set time each day for everyone to do recreational activities together.
Daily recreational activities include singing songs, working with hands, quizzes, physical exercise with a ball, and gymnastics. There are also ways to make it possible for those who cannot move their bodies very much to participate.
In addition to daily recreational activities, major recreational activities are held several times a year.
Recreational activities such as going out to see cherry blossoms are also planned to feel the season.