When you hear "nursing care service," you may think of the work nurses do in hospitals. However, as Japan is facing a super-aging society, the job of a care worker, which differs from a nurse, is becoming an important occupation. Through surveys and interviews with foreigners who have worked as care workers in Japan, we will give an overview of what kind of job nursing care service is.
Contents
What is nursing care service?
Nursing care helps individuals, primarily the elderly, who face difficulty in their daily lives due to physical or mental impediments, to live a more independent life. For example, supporting those like the elderly and people with disabilities who have difficulty doing everyday actions on their own with various activities related to daily living, such as with mealtimes, toilet needs, and bathing, depending on factors like the environment and degree of their condition. The place of work can be a nursing care facility, day service or a user's own home.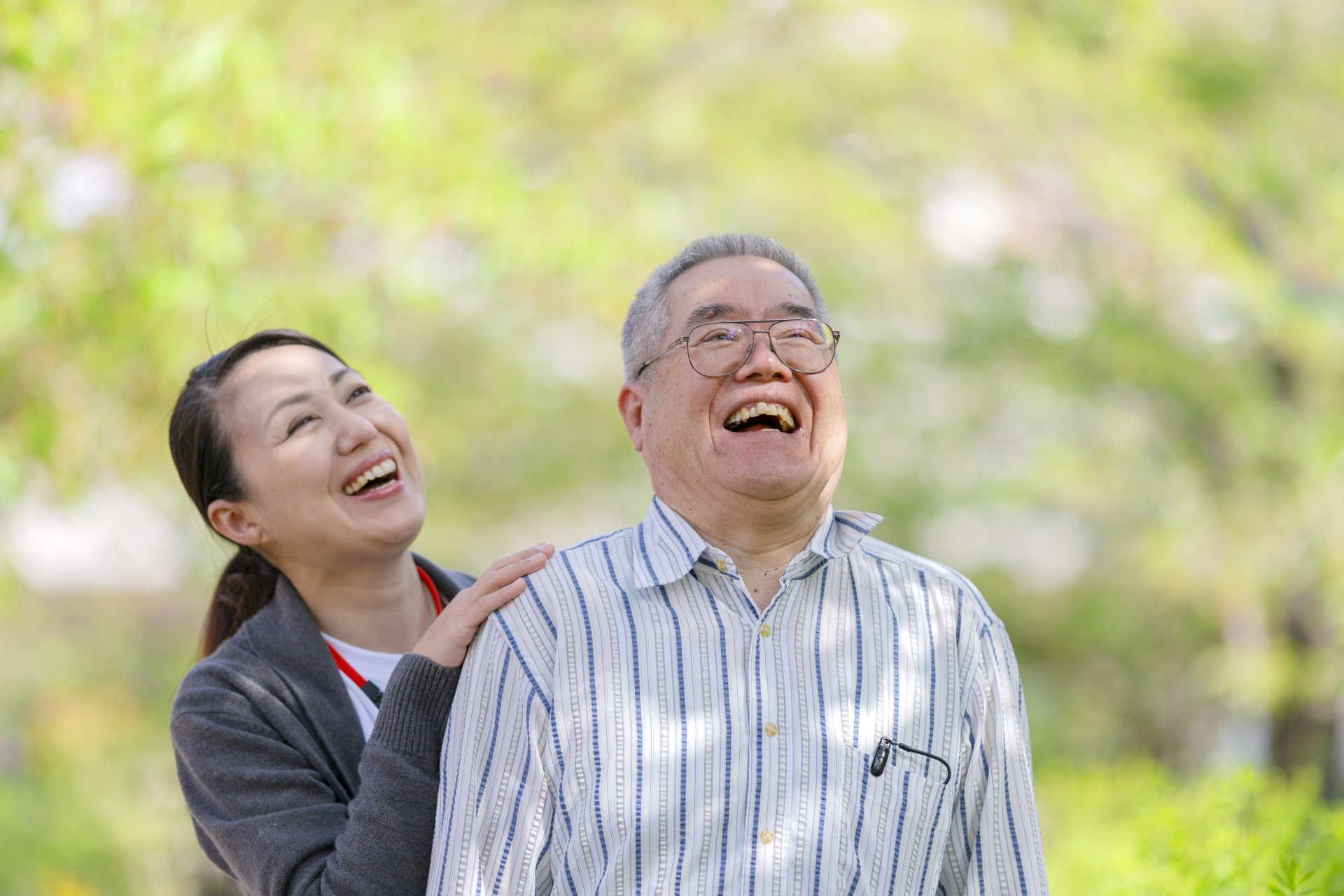 The main tasks of a care worker are the following:
・Nursing care at mealtimes, bathing, toilet needs, assistance in moving, and assistance in transferring
・Nursing care chores such as household cleaning and cooking
・Management of welfare equipment
・Cooperation with doctors, nurses and other related professionals as well as with family members
・Planning and executing outings and recreational activities
Nursing care jobs in Japan
In Japan, a lot of children move out and live apart from their parents when they start working or get married, and parents tend to live alone or in pairs as they get older. Therefore, if they happen to have a physical or mental disability, without support they will have challenges related to daily living and will need to receive nursing care services. For this reason, Japan, which is facing a super-aging society, has a well-established system and facilities for nursing care.
Mr. Albert Fernandez from the Philippines, who has experience as a care worker in Japan, told us, "There are facilities for the elderly in the Philippines as well, but they are not called nursing care facilities. They're just places where the elderly can live. I don't think there is anything in the Philippines like the kind of nursing care facilities in Japan." Japan, with its declining birth rate, aging population, and the sudden increase in nuclear families, is also an advanced country in nursing care services. As aging populations in other Asian countries are also expected in the future, this may be a good opportunity to study the know-how of Japan, a country with advanced nursing care.
Rewards of nursing care
In nursing care service, you often communicate with the elderly and their families, and normally talk about all kinds of things. In nursing care, there seems to often be a satisfying feeling when you receive a "Thank you," and words of gratitude during that communication.
Ms. Riswanti from Indonesia told us, "It feels worthwhile when I understand what the nursing care facility users say and can care for them according to their wishes. It feels especially rewarding when I can see the smiling faces of users after having cared for them. I also often communicate with the family members of users. I build trusting relationships with them by telling them about things like my hometown in Indonesia and why I cover my head with a jilbab (a scarf that Muslim women wear to cover their heads and ears)."
What kind of person is suited to be a care worker?
It seems that individuals who enjoy talking and can understand other people's feelings are well-suited for nursing care jobs. In addition, nursing care service also requires a certain amount of "strength". Recently, however, it seems that studying the body and using machines compensates for a lack of strength. We asked some non-Japanese people with experience working in nursing care in Japan about the characteristics of people who are suited for nursing care.
・"Communication is necessary in order to build a trusting relationship with users, so people who like to talk could be good care workers. Also, people who are kind, cheerful and can understand other people's feelings would also be really well-suited as care workers."
・ "People who are optimistic, earnest, hard-working, friendly, and strong can enjoy nursing care service."
・ "Being a care worker requires physical strength in some situations, but you can make it easier if you learn how to use your body. Also, there are machines that can help with movement, so if you can learn how to operate those machines, you don't necessarily need to use strong force."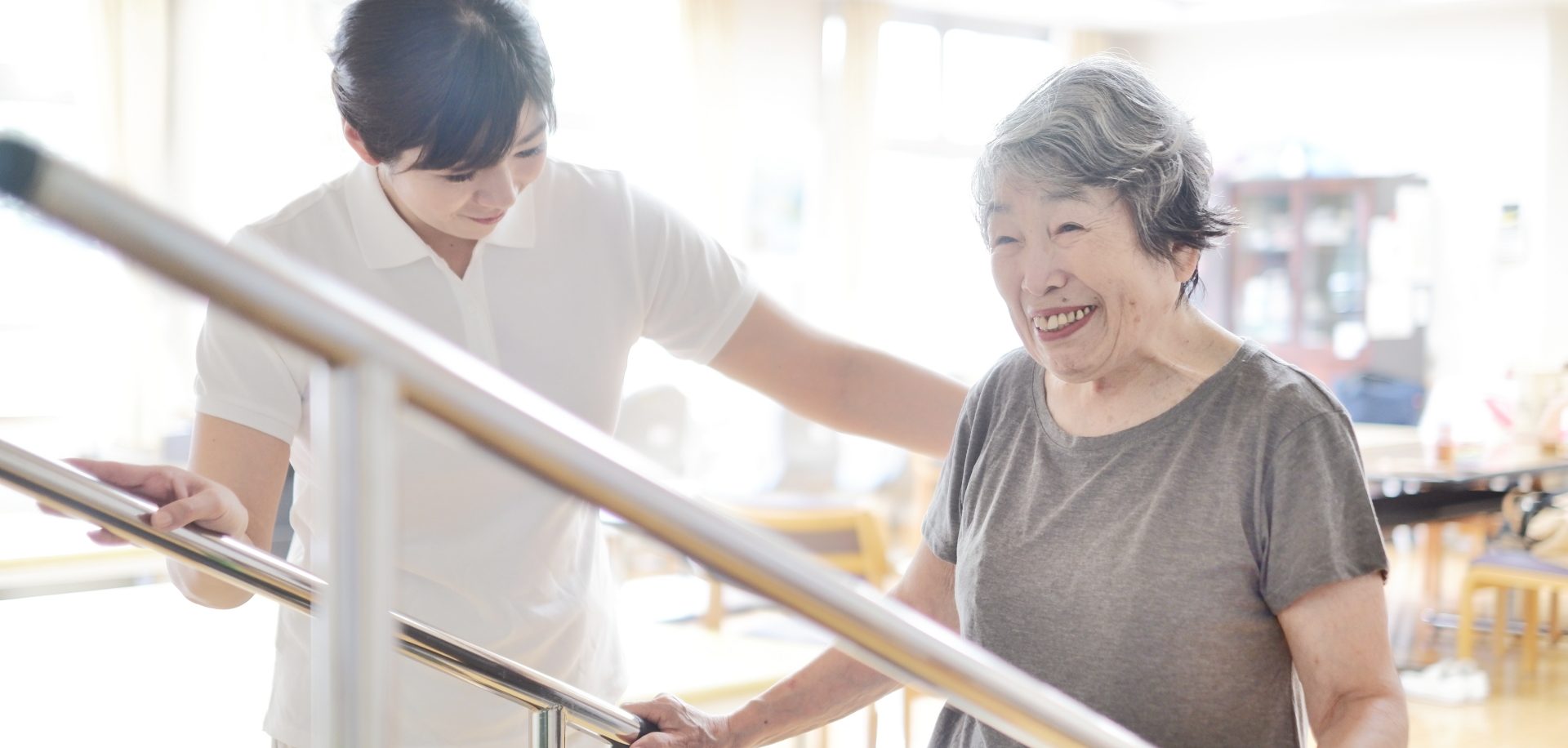 Careers as a care worker
When working as a care worker, what are your future career options? There are some people who aim to build upon their nursing care experience and become a leader of an organization, while many others want to obtain a national certification such as that of a certified care worker.
Additionally, there are also a lot of people who want to get the Japanese-Language Proficiency Test N1 certification and flourish not only in Japan but in their home countries as well.
Some are trying to build a new career ー "I went back home for family reasons, but I would like to teach the nursing care skills and Japanese that I learned in Japan back home," (Ms. HOANG THI NGOC ANH from Vietnam).
With the shortage of care workers due to the growing aging population in Japan, there is an effort to increase the number of care workers through various initiatives. With that, we are making preparations so that people from overseas can also come to Japan and work in nursing care with peace of mind[1]. We hope that people will become a bit more interested in becoming a care worker in Japan.
[1] 厚生労働省「福祉・介護人材の確保に向けた 取組について」Ministry of Health, Labour and Welfare "Efforts to Secure Personnel in Nursing Care"